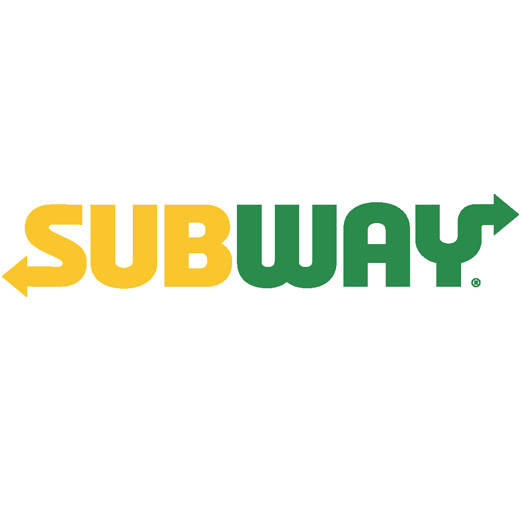 All opening hours
Monday -
Tuesday -
Wednesday -
Thursday -
Friday -
Saturday -
Sunday -
More about Subway
Subway create fresh food, your way and your style. Create your own sub, salad or wrap and fill it with everything that you love. 
Fancy something meaty but want to hold off on the olives? Sure. Want to turn up the heat with extra hot sauce? No problem. Want extra cheese on top of extra cheese? If that's what you like! Choose from the delicious range of meats or plant-based alternatives, topped with tasty cheeses, freshly cut veggies, and finished with a choice of Subway's signature sauces.
Click HERE to visit Subway's website for more information.