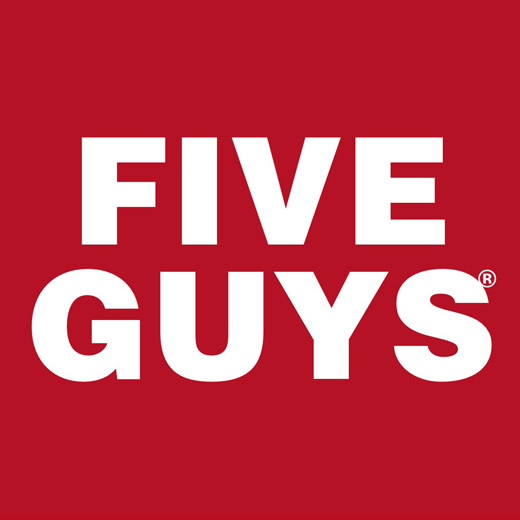 All opening hours
Monday -
Tuesday -
Wednesday -
Thursday -
Friday -
Saturday -
Sunday -
More about Five Guys
Every customized burger, made with fresh beef, the highest quality produce and homemade rolls are proof that this family owned restaurant still makes burgers like you would make at home.
Five Guys at Cambridge Leisure focuses on serving just a few things; burgers, fries, grilled cheese and veggie sandwich, so that quality, freshness and customization don't get overlooked. Walk up to the counter, order your burger with up to 15 free toppings, add on fresh, hot fries and then grab a drink and munch on free peanuts while you watch your burger being lovingly prepared for you. Don't miss the 100+ Coca Cola flavor options from the Coca Cola Freestyle.
Collect / Delivery and Sit in.